Adam Schlesinger Was on the First Episode of MTV's 'The Real World' - Showbiz Cheat Sheet
Adam Schlesinger was a singer-songwriter best known for his work with Fountains of Wayne. Throughout his career, Schlesinger wrote for several movies and television shows, most notably for That Thing You Do! and Crazy Ex-Girlfriend. Sadly, Schlesinger died April 1 from complications caused by the Coronavirus (COVID-19). 

Before he gained notoriety for the Fountains of Wayne hit "Stacy's Mom," Schlesinger and his music appeared on the MTV reality television hit The Real World.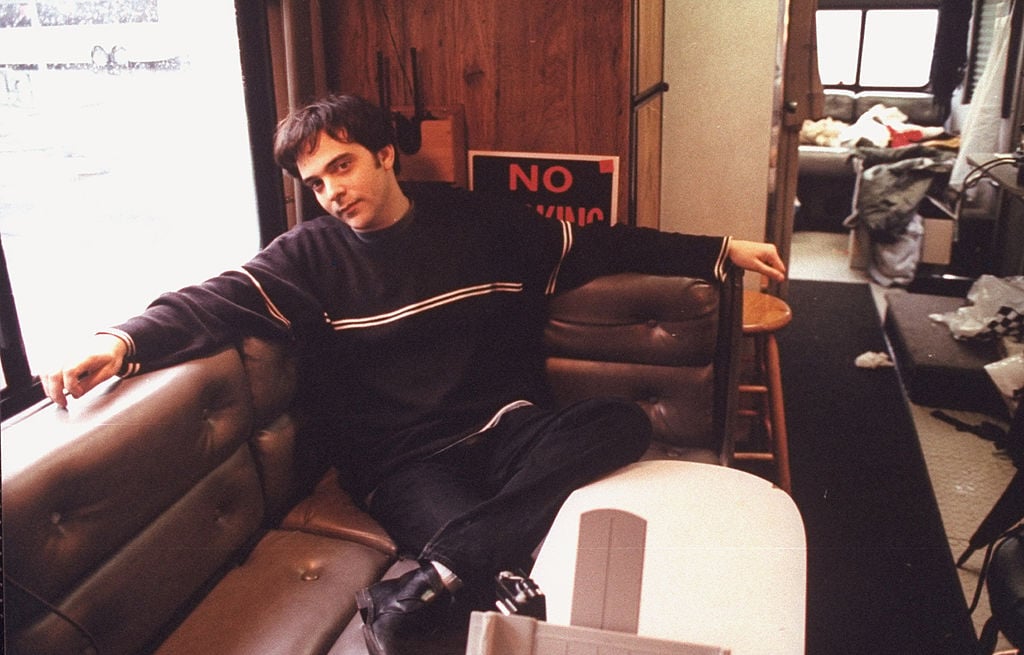 MTV introduces 'The Real World' 
In 1992, MTV introduced us to The Real World, a show where strangers are chosen to live in a new city together while being filmed non-stop. The original series always began with the tagline "This is the true story of seven strangers picked to live in a house and have their lives taped to find out what happens when people stop being polite and start getting real."

Later, the show went by Real World and became one of the longest-running reality series in television history. 
Adam Schlesinger on 'The Real World' 
Schlesinger wasn't a cast member on the first season of The Real World, but he was close with one of the show's original stars. Rebecca "Becky" Blasband played with Schlesinger in a duo called Les Enfants Terribles.

After learning of Schlesinger's death, Blasband spoke with MTV News about the singer. "The thing about Adam is that he was very driven," she said. Blasband went on: "Even though he was sort of a very relaxed and humorous and brilliant songwriter, he was very pragmatic. He knew exactly where he was going and what he was gonna do."
In The Real World's inaugural episode, Schlesinger was seen rehearsing with Blasband. The duo played "Half a Woman," a song that would later appear on a 2005 compilation album from Fountains of Wayne. Their collaboration was documented as part of Basband's introduction to the show.
Rebecca Blasband mourned the loss of Adam Schlesinger 
Working on music together, Blasband and Schlesinger grew close and briefly dated. Blasband described their friendship as one that had an "almost sibling-like quality of mutual understanding." 

Eventually, the two grew apart. Blasband's music evolved into a folk-oriented sound, so she stayed in Los Angeles to release her debut album Rapt. Schlesinger's music was blossoming on the east coast, where he caught his big break writing the title song for the Tom Hanks film That Thing You Do! 

Despite their separate paths, Blasband told MTV that she and Schlesinger would catch up on occasion. Any time they were in New York or L.A., she explained how they would drive around and joke "about launching a dance band they'd call Fromage." 

After Schlesinger died on April 1, Blasband took to Instagram to remember him:
Dedicated to my friend Adam Schlesinger who sadly lost his life today from complications of Covid 19. He was a dear, old friend and a brilliant talent. I will miss you Adam. Terribly. My heart goes out to his family and friends, especially to Chris. 

Rebecca Blasband, Instagram
According to his lawyer Josh Gier, Schlesinger died from complications related to the Coronavirus. At the time of his death, it was not clear how or where Schlesinger contracted the virus. He had been sedated and put on a ventilator in the days leading up to his death. 

According to the New York Times, Schlesinger is survived by his two daughters, his parents, sister, and his partner, Alexis Morley.


Read More
---